Welcome to Dayton Access



All Local Dial In Phone Numbers have changed.
Please see our "DIalin Numbers" Page (link is above) for these new numbers.
You must begin using these new numbers immediately!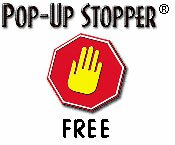 Rock Solid Access Zmodo for pc
Wireless (Cell Phone, PDA), Web based and POP3 Email
Member's Control Panel
24 hour/ 7 day live Technical Support
First with Leading Edge Technology, as it is introduced
Blazing Speed
The Fastest Logons and NO Busies
Email SPAM filtering *
Email Virus/ Worm filtering *
DaytonAccess.net is the area's Leading Edge Internet Provider and we insure that your Internet services will always be ahead of the rest.
*DaytonAccess.net maintains an evolving set of mail filters whose purpose is to eliminate as much SPAM as possible. We filter on all known SPAMmer techniques for getting mail into a domain. We also filter all incoming and outgoing mail for possible Virus or Worm infection. This filtering service is excellent and is constantly updated but, it is not guaranteed to be 100% effective. The end user must also practice good sense monitoring of all email received, especially email containing attached material.
Current News


Additional Product Links
Mikrotik Routers
HiSpeed Fixed Wireless
HotSpot Services
HotSpot Hardware